Taco Tuesday just leveled-up! I have rounded up ten awesome vegan taco recipes to spice up your Taco night. All of these recipes are vegan friendly, so they are all dairy-free and contain no animal products. This list includes lots of amazing vegan taco fillings, dressings and sauces. Scroll down and click on the links to get the full recipes.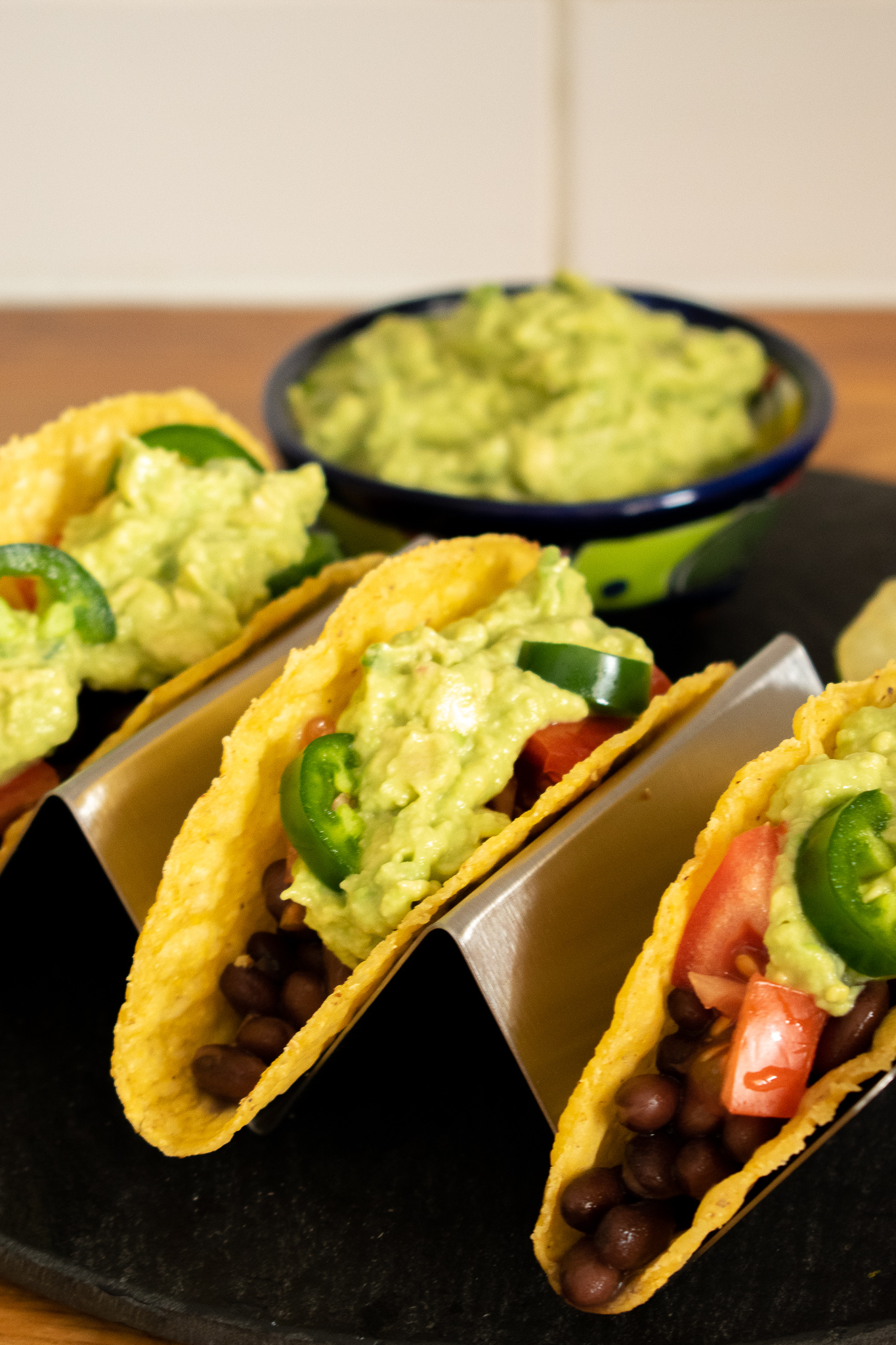 Quick and Easy Vegan Tacos:
For Taco Tuesdays, I often make super easy tacos by heating up vegan-friendly refried beans (if you're using canned refried beans, you have to be careful because so many are made with animal fat), or I'll cook a package of veggie ground round with taco seasoning. Then we set out the filling along with some fresh diced tomatoes, greens, avocado, cilantro, and limes for a squeeze of lime juice.
If you're looking for something a little extra, without the pre-made ground round, then you're in for a treat. This list of taco recipes features delicious vegan taco fillings made from ingredients like cauliflower, mushrooms, walnuts, jackfruit, beans and more! These recipes will have you celebrating "Taco Today" everyday, instead of just on Tuesday. Scroll down and click on the links below to get the full recipes, and don't forget the salsa!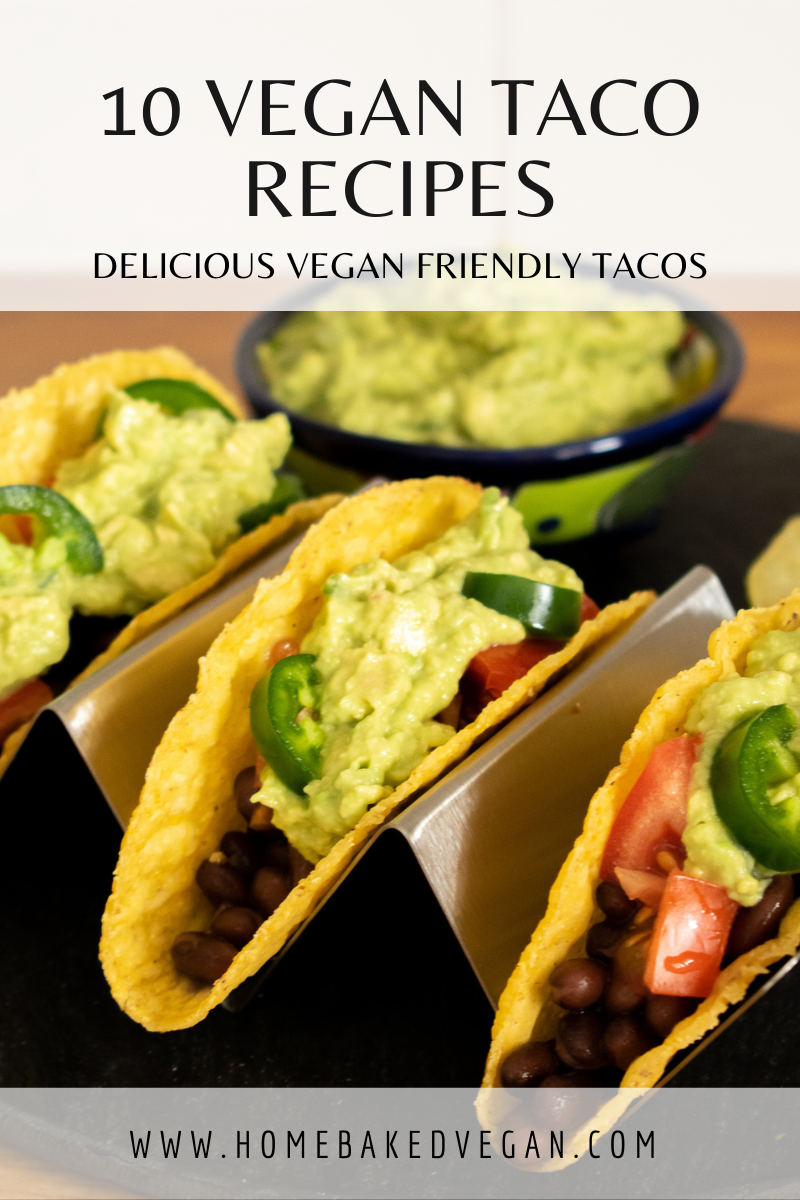 Vegan Taco Recipes: